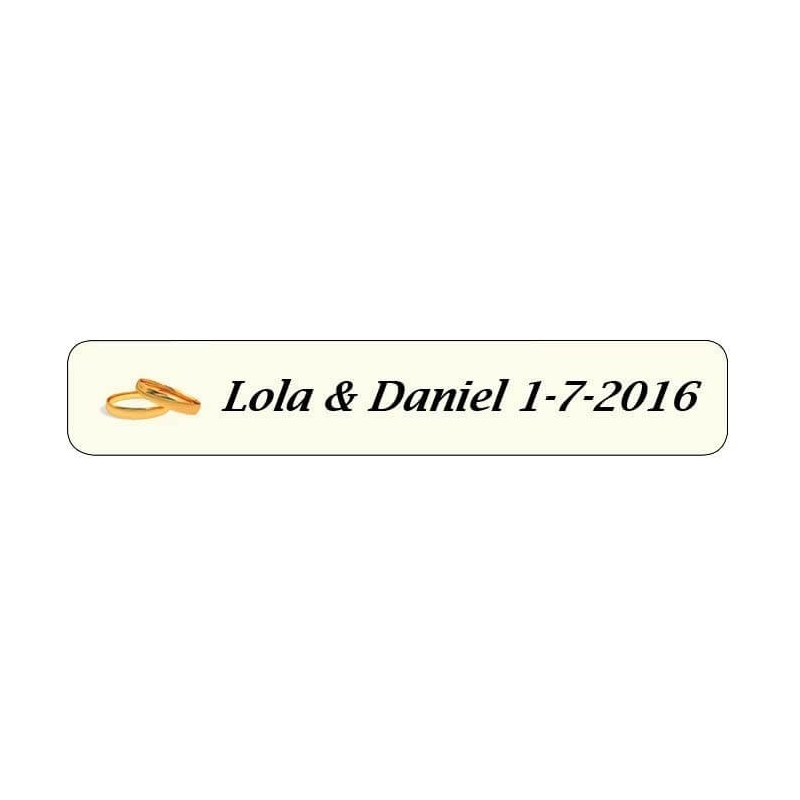  
Alliances stickers
Alliances stickers. These stickers with the transparent background are decorated with two alliances that symbolize the marriage union. The alliances stickers can be personalized with the text that you like, so that the gift of your wedding guests is also personalized with the name of the bride and groom and the date of the link.
Transparent background.
Measures: 4.5 x 0.8 cm.
Product customisation
Don't forget to save your customization to be able to add to cart
Quick online purchase in 1 minute

3 day delivery

FREE returns, 14 days return without questions.

Pay with PayPal, card or transfer

Express delivery available

+33 01.78.90.04.10
You might also like
Customers who bought this product also bought:
Alliances stickers