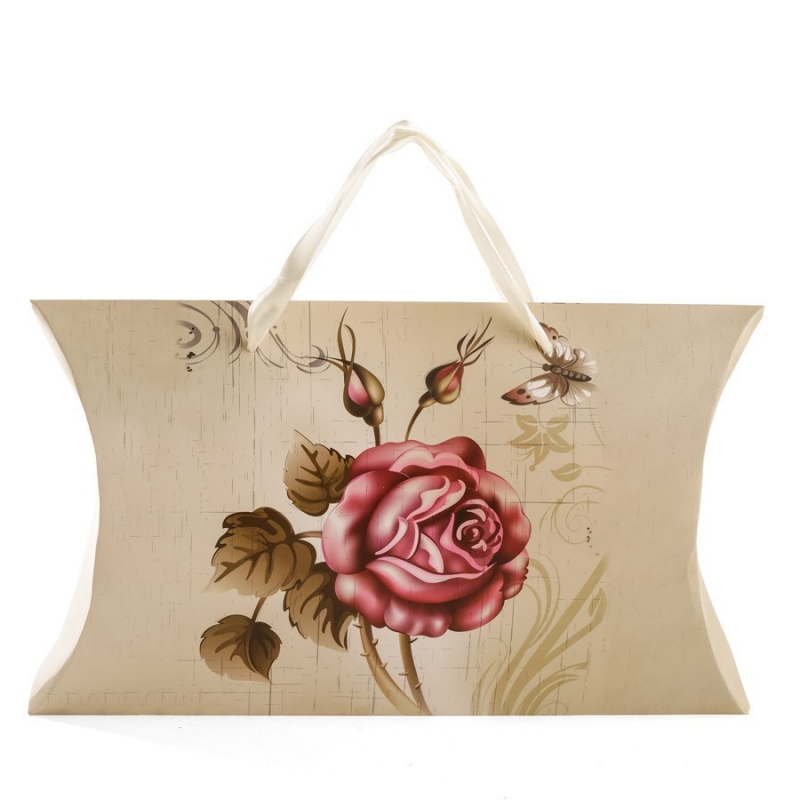  
Beautiful Cardboard Boxes
Presenting a gift is a point to keep in mind. It is not easy to choose the way in which it will be delivered. For this reason we suggest you choose beautiful cardboard boxes for ladies.
It is a beige cardboard box with two handles, of the same tone, for transport. The box is decorated with a pink rose next to a butterfly. This box, for its size, is ideal to give bracelets, pens, manicure sets, ..
In an economical way you will get a sophisticated delivery of a detail.
Measures of the box: 15 x 9 x 3 cm approximately (capacity: 11.5 x 8 x 2 cm approx.)
Quick online purchase in 1 minute

3 day delivery

FREE returns, 14 days return without questions.

Pay with PayPal, card or transfer

Express delivery available

+33 01.78.90.04.10
You might also like
Customers who bought this product also bought:
Beautiful Cardboard Boxes