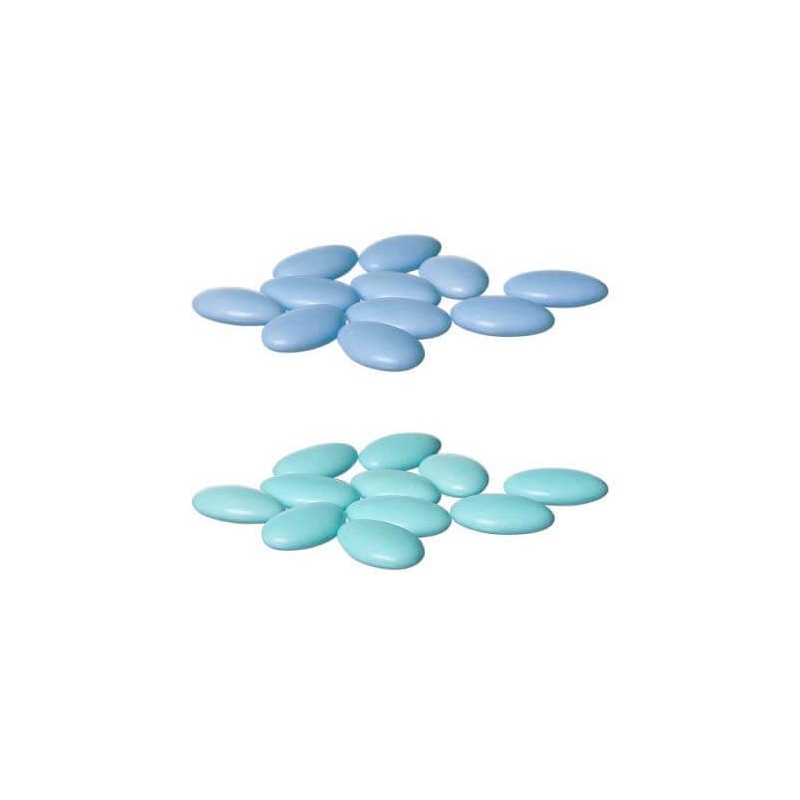  
Blue Chocolate Peels
Blue Chocolate Peels. Chocolate peels with the blue exterior ideal to complement your gifts and appropriate for any event and detail. The blue chocolate peels are the ideal complement that you can not miss in your wedding, baptism or communion, a sweet detail filled with delicious chocolate that everyone will like.
The blue color of the peladillas may vary according to availability and it is not possible to choose the tone.
Each 1 kg bag contains approximately 270 units.
The price is per unit of peladilla and not per box.
Measurement: 3x2cm approx.
Quick online purchase in 1 minute

3 day delivery

FREE returns, 14 days return without questions.

Pay with PayPal, card or transfer

Express delivery available

+33 01.78.90.04.10
Customers who bought this product also bought:
Blue Chocolate Peels