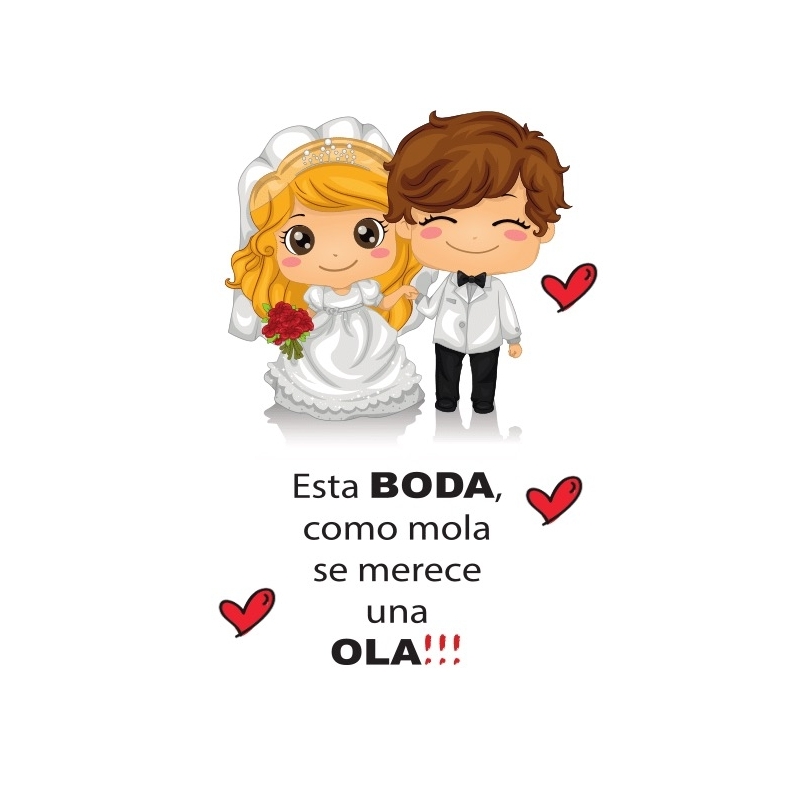  
Boyfriend stickers
Funny transparent sticker with a couple of very nice boyfriends, she with her long wedding dress and her wedding bouquet in her hand and he in suit jacket with black pants and white jacket with bow tie, in addition the adhesive carries the funny phrase; This wedding as cool deserves a wave!, All among some fun red hearts.
This sticker does not lack anything, you can use it to decorate the wedding details, your guests will love it.
Price by unit.
Measures: 7.4 x 5.2 cm.
Material: transparent adhesive.
Quick online purchase in 1 minute

3 day delivery

FREE returns, 14 days return without questions.

Pay with PayPal, card or transfer

Express delivery available

+33 01.78.90.04.10
Customers who bought this product also bought:
Boyfriend stickers