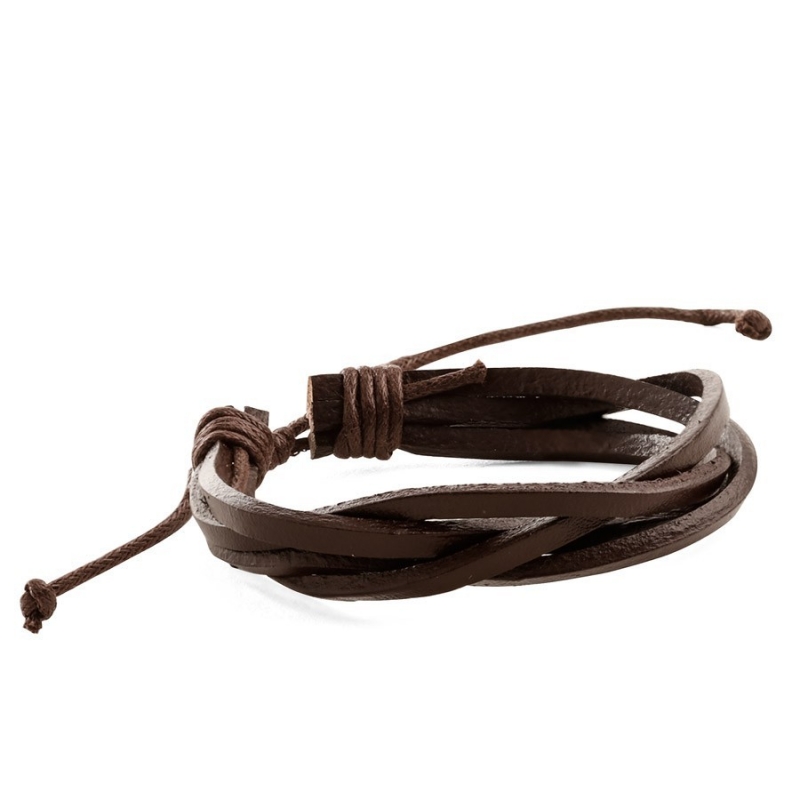  
Braided Bracelets Man
Nowadays men like to wear accessories such as bags, rings or bracelets. To choose a gift for them, you can choose a fashion accessory.
We propose some braided bracelets for men. It is a brown leather bracelet composed of five strips linked together. It closes with fine ribbons knotting them, to give security to the bracelet.
It is an exclusive gift for modern and elegant men.
Measurement: 20 cm
Quick online purchase in 1 minute

3 day delivery

FREE returns, 14 days return without questions.

Pay with PayPal, card or transfer

Express delivery available

+33 01.78.90.04.10
You might also like
Customers who bought this product also bought:
Braided Bracelets Man