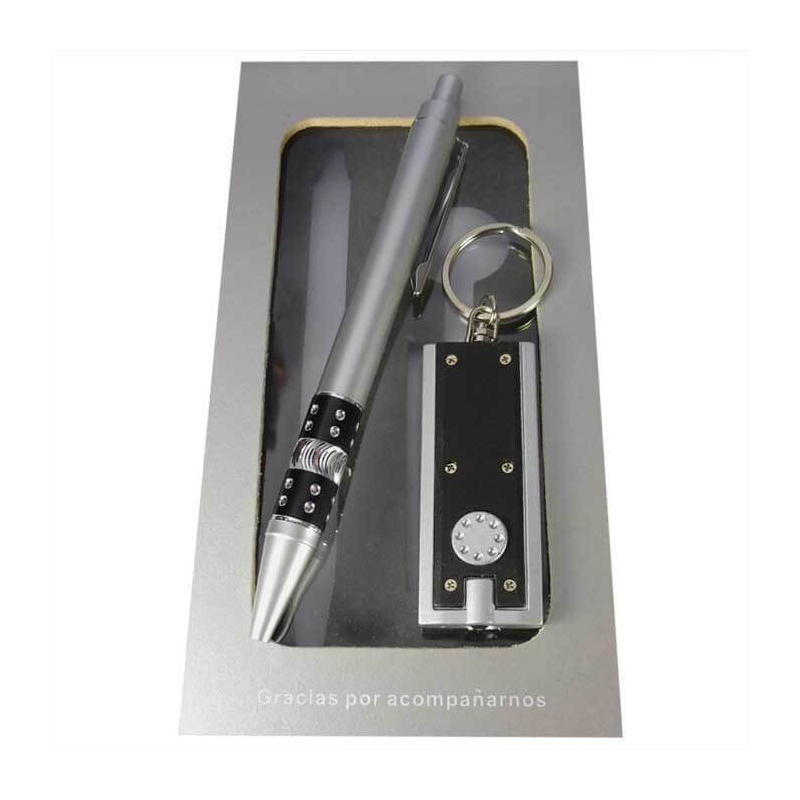  
Cheap Guest Gift Men
Gift Set for Gentlemen. A detail to share among your loved ones that is personalized with the phrase "Thank you for joining us." The gift set for men is presented in a silver wooden box that has this phrase printed. The box has a pvc window for items to be seen inside. The gift set for men includes a pen and a flashlight keychain in silver and black colors.
The set of gifts for men is composed of a silver pen with black base and beads for a comfortable writing, also comes a flashlight with the edge of silver and the center in black. The flashlight is LED and has a lot of lighting.
Do not forget that this fabulous set of gifts for men that you can customize in your box with our vinyl to make the gift perfect.
Box dimensions: 8.5 x 16 x 2.5 cm approximately
Measures boli: 13.7x1.5 cm
Keychain flashlight measure with ring: 9.7x2.4 cm (without ring: 6x2.4 cm)
It includes batteries.
Quick online purchase in 1 minute

3 day delivery

FREE returns, 14 days return without questions.

Pay with PayPal, card or transfer

Express delivery available

+33 01.78.90.04.10
You might also like
Customers who bought this product also bought:
Cheap Guest Gift Men