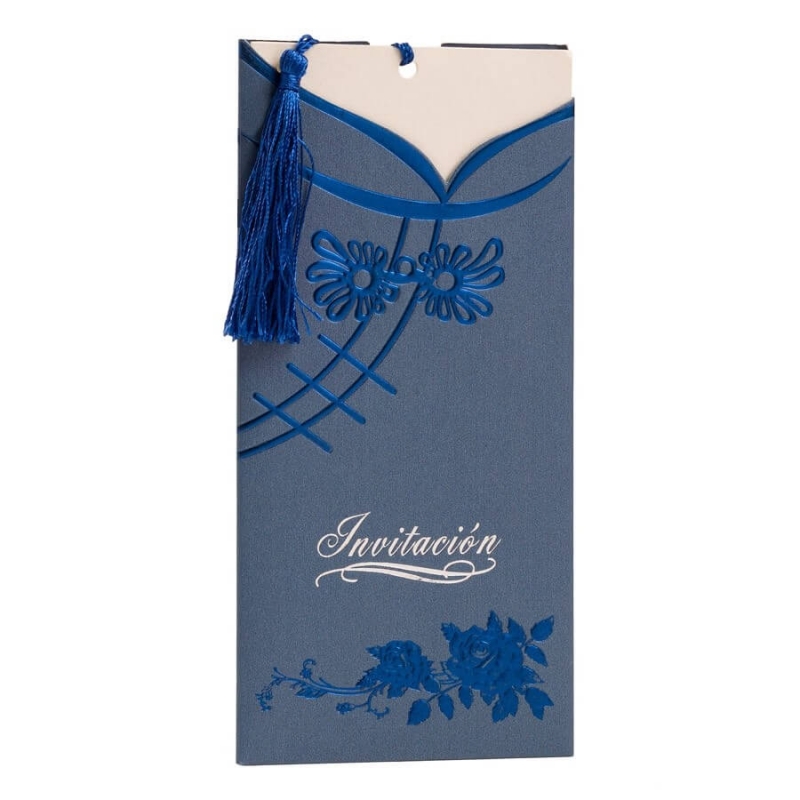  
Cheap Wedding Invitations
You have decided to get married and you even have the date. The first thing to choose is the invitations with which you will announce to the guests what day and where your link will be held. You want a special invitation and, above all, that is cheap. Is there anything more special than you write, in your hand and letter, the text for the invitation?
If you want a different wedding invitation, we propose this sliding invitation model. It is rectangular in metallic blue. The main face is decorated with beautiful bright blue flowers and, among them, the word "invitation" in silver. The card for the text is beige and slides thanks to a blue embroidery that is included.
A card totally personalized by yourselves, the latest fashion in the best weddings. You can write the same text for all or, if you wish, write a personal text for each of them. A novel way to succeed among the guests.
Envelope and text not included.
Invitation measures: approximately 9 x 19 cm.
Quick online purchase in 1 minute

3 day delivery

FREE returns, 14 days return without questions.

Pay with PayPal, card or transfer

Express delivery available

+33 01.78.90.04.10
Customers who bought this product also bought:
Cheap Wedding Invitations