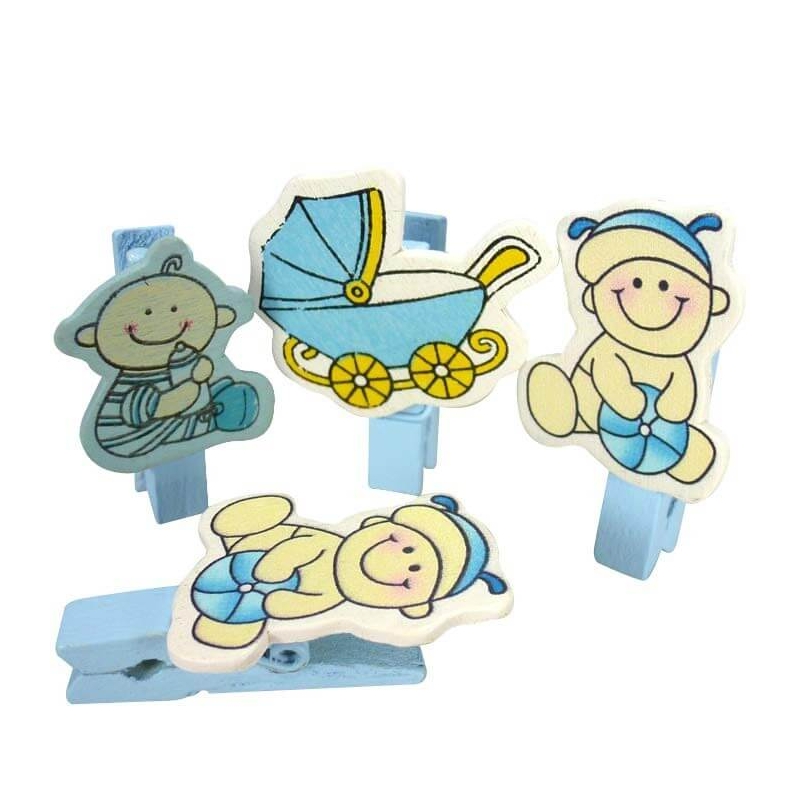  
Christening Tweezers
Christening tongs. Decorate your gifts with these beautiful wooden clamps with children's details that make them ideal for personalizing christening details. They are painted in light blue and there are several designs: among them, a baby carriage, a baby with a bottle and a baby with a beanie and ball.
Assortment is served according to warehouse availability.
The price is per unit.
Caliper measures: 3.5 cm long
Complete measurements: 3.8x2.5 cm
Quick online purchase in 1 minute

3 day delivery

FREE returns, 14 days return without questions.

Pay with PayPal, card or transfer

Express delivery available

+33 01.78.90.04.10
Customers who bought this product also bought:
Christening Tweezers