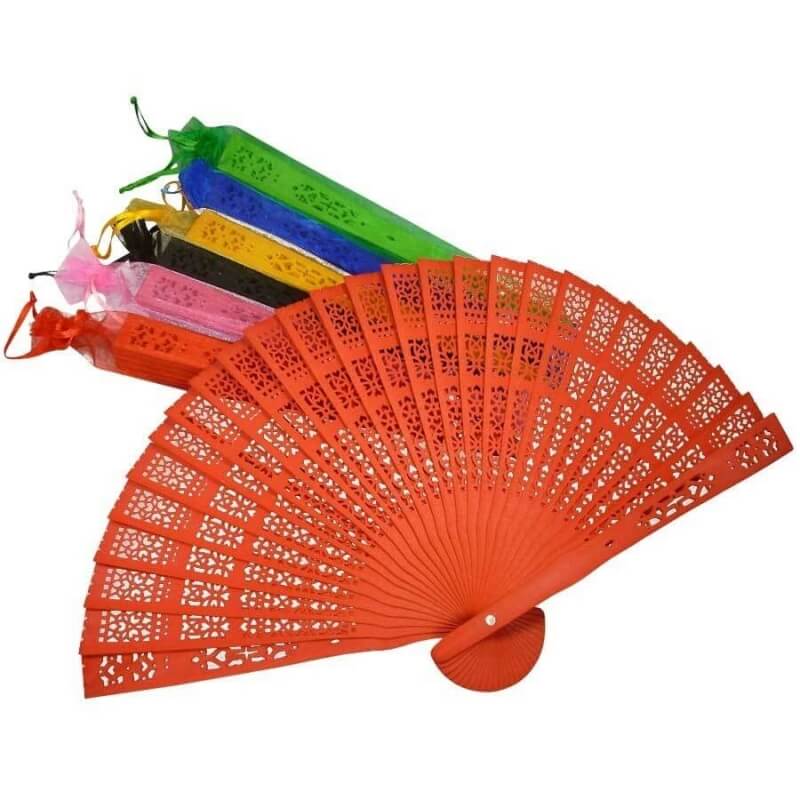  
Details for guests Fan
Details for guests Fan of Sandalwood. Sandalwood fans of various colors that are served in assortment and that include an organza bag of different colors. The fans are a great ally in the summer months and these that we propose in addition to original and colorful give off a pleasant aroma. Sandalwood fans have a beautiful draft and are a souvenir that also include the cover in different colors for a more elegant presentation.
It is not possible to choose color are served in assorted colors: green, pink, orange, red, black and blue.
Measures fan: 20.5 cm
Bag size: 26x5 cm approx.
Quick online purchase in 1 minute

3 day delivery

FREE returns, 14 days return without questions.

Pay with PayPal, card or transfer

Express delivery available

+33 01.78.90.04.10
Customers who bought this product also bought:
Details for guests Fan