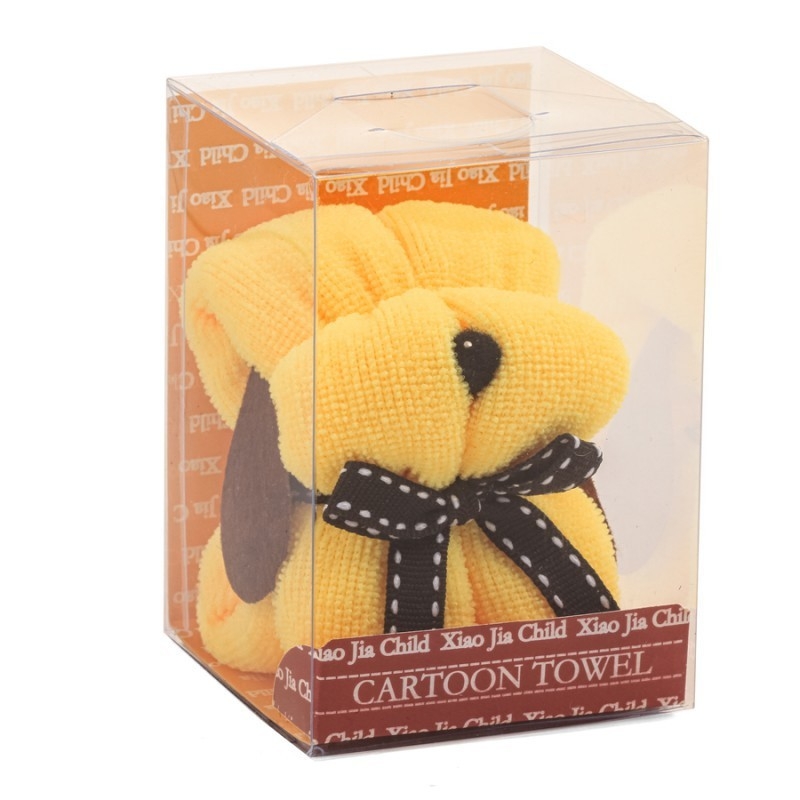  
Dog Shaped Towel
Are you going to organize an event ?, Weddings, Baptisms, Communions, Birthdays, Dinners, Business Gifts ..., Whatever the event, you surely want to surprise your guests with a wonderful, beautiful, elegant and useful gift . If so, do not think about it anymore, with this Towel in the shape of a Dog you will be right, it is an all-in-one and your guests will remember you for their originality.
This dog-shaped towel has every last detail so that the shape is the most real, at the tip of the nose, it has a small borlon with a pin that simulates the nose, two pieces of fabric that fall from the sides that make ears and finally, around the neck, a beautiful bow imitating a strap. Putting together all these pieces we make this wonderful dog that is presented in an acetate box to highlight its elegance.
Measures of the box: 7 x 7 x 10 cm approximately.
Composition: 100% microfiber.
Towel measures: 30 x 30 cm approximately.
Compra online rápida en 1 minuto

Envío urgente GRATIS en España si compras más de 30€ y 4.75€ si compras menos

Garantía de satisfacción 100%, 14 días de devolución sin preguntas

Paga con PayPal, contra reembolso, tarjeta o transferencia

Entrega Urgente Gratis en 24 horas disponible

Llámanos al 910 052 062

Si eres de Canarias entra la tienda exclusiva de Detalles y Regalos en Tenerife Canarias

Si eres Empresa entra la tienda exclusiva de Venta al por mayor

Si eres de Cádiz visita las Tiendas de Cádiz
Customers who bought this product also bought:
Dog Shaped Towel
Recommended with
Dog Shaped Towel
All products 