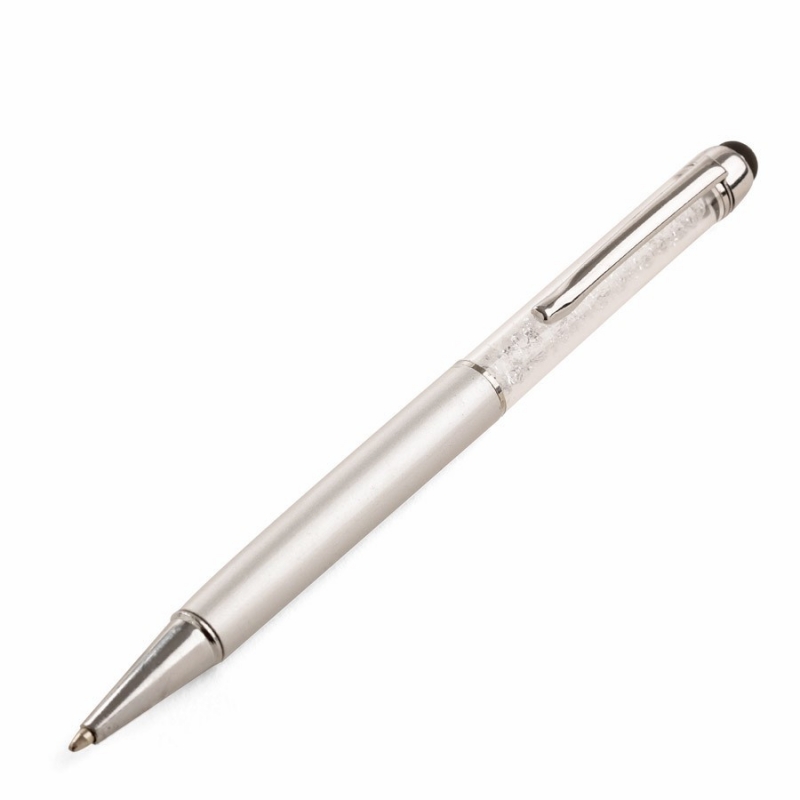  
Silver Color Pen
You are going to hold an event soon and you are looking for the gifts that you are going to deliver to the people who will be invited. You want a practical, elegant and economical gift.
So that women can carry them in the bag give them a silver pen with pointer for touch screens. Half of the pen is transparent and, inside decorating the pen, includes silver rhinestones. The handle of the pen is smooth, also silver.
How could it be less, this stylish pen is presented in a transparent pvc box. It is a fashionable gift for today's woman.
Box measures: 15.5 x 2.5 x 2.5 cm approximately.
Measures of the pen: approximately 14 cm.
Quick online purchase in 1 minute

3 day delivery

FREE returns, 14 days return without questions.

Pay with PayPal, card or transfer

Express delivery available

+33 01.78.90.04.10
Customers who bought this product also bought:
Silver Color Pen