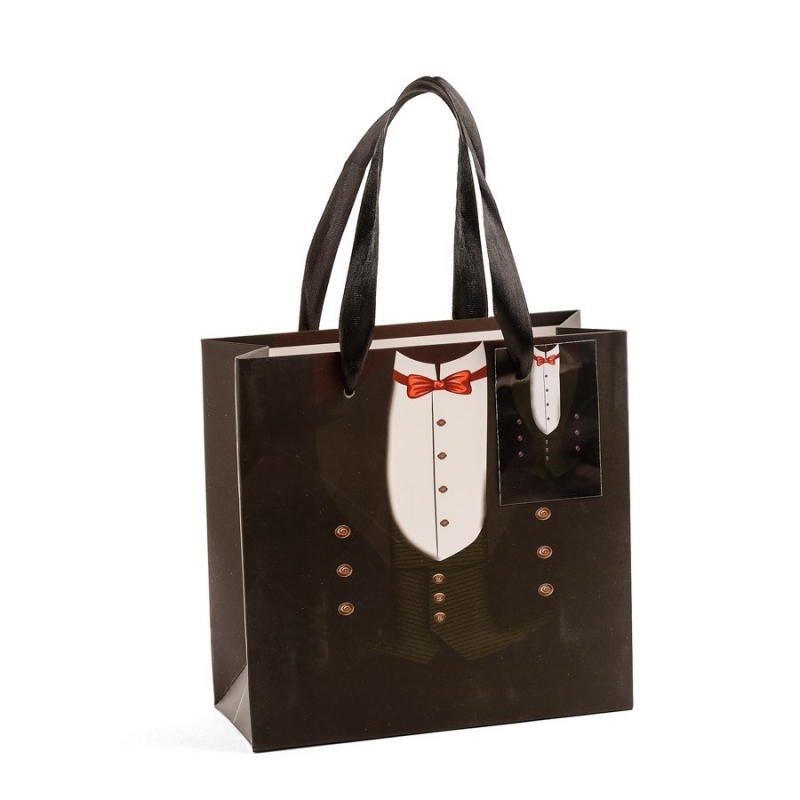  
Small Smoking Gift Bag
There is nothing more elegant to represent a link than a tuxedo. You can get the same elegance in the presentation of gifts.
A wedding gift bag is an ideal option. It is a black cardboard bag. The image represents an elegant tuxedo for the occasion. The suit is black, except the shirt that is white and the vest in gray with stripes. Both the buttons of the suit and the shirt are bronze. The culmination of elegance is provided by the red bow tie that is appreciated. The bag will be transported with the black handles included.
Card not included.
Measures of the bag: approximately 14.5 x 15 x 6 cm.
Inside measurement: 12 x 14 x 5 cm approximately.
Quick online purchase in 1 minute

3 day delivery

FREE returns, 14 days return without questions.

Pay with PayPal, card or transfer

Express delivery available

+33 01.78.90.04.10
You might also like
Customers who bought this product also bought:
Small Smoking Gift Bag