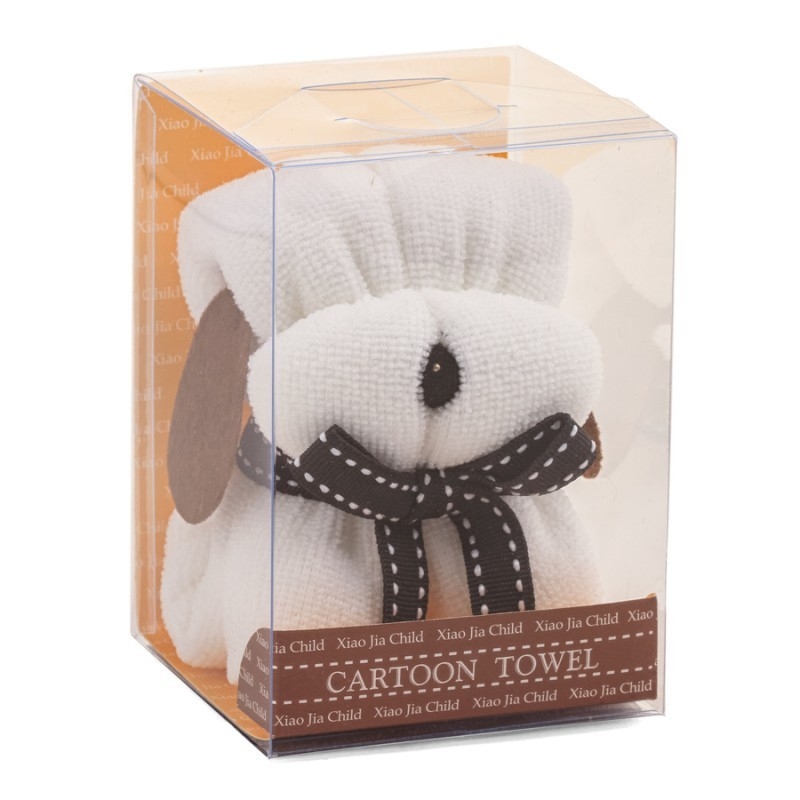  
Towel Puppy Gift
Choose a unique gift to give to the guests of any celebration. The model that we present to you can be delivered to both the elderly and the little ones.
It is a doggy towel for a gift. The hand towel is white and measures approximately 30 x 30 cm. The puppy is decorated with a black and white ribbon simulating its leash for a walk. For an unbeatable presentation, it is delivered in a transparent acetate box, getting the towel to stand out and keeping it intact.
Box dimensions: 7 x 7 x 10 cm approx.
Composition: 100% microfiber.
Measure Towel 30x30 cm approximately
Accesorios indispensables
 Christening Adhesive
Quick online purchase in 1 minute

3 day delivery

FREE returns, 14 days return without questions.

Pay with PayPal, card or transfer

Express delivery available

+33 01.78.90.04.10
Customers who bought this product also bought:
Towel Puppy Gift
Recommended with
Towel Puppy Gift
All products 