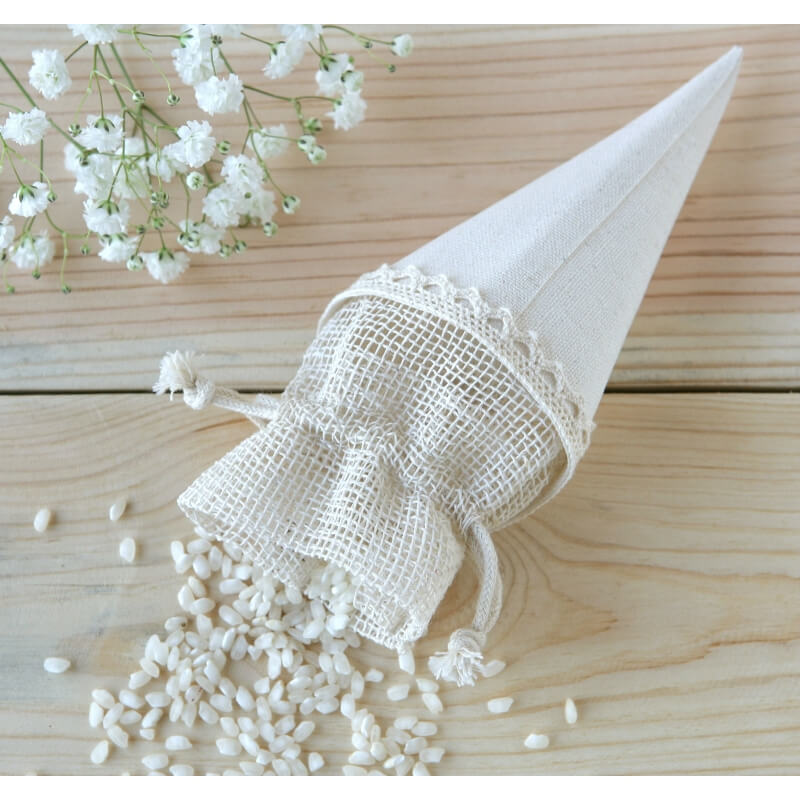  
Wedding Rice Holder
Preparing all the details for the ceremony, you have thought about preparing the rice in an elegant way, so you are looking for a wedding rice holder with a sophisticated design.
This model that we propose is a cone-shaped rice holder. It is made of rustic beige fabric, decorated with a strip of thread. The rice holder includes a sack bag that closes with ribbons, so that the contents do not empty.
This rice carrier, in addition to presenting rice, can also be used to present colored petals.
Rice not included.
Measures: 15 x 6.5 x 4 cm approx.
Quick online purchase in 1 minute

3 day delivery

FREE returns, 14 days return without questions.

Pay with PayPal, card or transfer

Express delivery available

+33 01.78.90.04.10